Warren Kolber
Work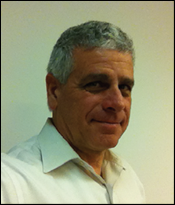 Warren is an accomplished business development, marketing, sales executive with notable accomplishments and experience in B2C, B2B, healthcare, and publishing. He has a unique ability to strategically develop new businesses, operationalize products or services throughout an organization, and optimize results.
Warren has led several business developments, marketing, and sales teams. Recently, during the last five years, he help build a digital marketing agency from concept to profit with more than 200 clients. His passion and future career development are focused in healthcare. He serves as an Executive Council Member for the Patient Advocate Foundation, as an active member of the Society for Participatory Medicine, as Editor of the Ask Dr.Me blog, and as Business Development & Sales Manager for the Association of Surgical Technologists.
Warren is also a Managing Partner of digital marketing consulting firm; URWA Consulting. Previously, he has held several other media and management positions with AT&T Interactive, ReachLocal, AORN, Inc., and medical publisher Williams & Wilkins. Earlier in his career he worked for several publishing companies including; Dow Jones and Company, Inc., International Data Corporation, and the Adler Group in a series of sales and sales management positions.
Warren earned a BS Business Management from CSU, and he will complete a Master's in Health Policy and Management in 2016.
Life
Warren has also coached high school, college, and youth baseball periodically throughout the last fifteen years.
Our Blog
Schedule

Consultation