What We Do
LOWEST RATES - GUARANTEED RESULTS - NO CONTRACTS
Align your marketing with your business goals.
Eliminate marketing expenses that are not supporting the growth of your organization.
Develop and implement a new marketing strategy consistent with what you want to accomplish, and your budget.
Project manage all of your external vendor to measure and maximize their performance, and your returns.
Source any 3rd party vendors needed to operationalize any aspect of your marketing.
The highest return marketing comes from understanding what your prospective customers want, making it as easy as possible for them to get, measuring your success attracting, engaging, and converting leads, and continuously optimizing your results.
URWA Consulting is your only call for digital, mobile, website, and Internet marketing. We earn each client's trust by demonstrating through our actions that your business success is our only focus. You benefit from access to an experienced team of professionals that will guide your marketing to accomplish your goals. You begin from our services immediately. We have already pre-negotiated discounts with dozens of proven local, regional, and national providers for a wide variety of services from content and website development to interactive video and lead generation, and most things in between; (see list below). Within weeks will evaluate and refine your current online and/or traditional marketing efforts to improve your return on marketing investments (ROMI).
Our Goals are to:
Earn your trust.
Prove our competency.
Demonstrate value based on your objective(s).

Our Business Concept
No matter where your online marketing effort is now, we will help you leverage your resources to accomplish your goals within your budget. We demonstrate our value to you every month, and we stand behind that value by not asking requiring any long term commitment. We know when we help you get where you want to go, you will want us on your team for a long time. We exist to help you accomplish your goals, and attract, engage, and convert new customers, clients, and patients.

Our effort starts by learning your goals, and developing a thorough understanding of the buying journey of your prospective customers. Immediately, we begin assessing your online presence and ensuring you have a strong foundation to build upon. Within a few weeks you will have a new marketing plan focused on strengthening the foundation of your online marketing, attracting new web site visitors, and converting those visitors into new customers.
We Use Proven Tools and Achieve Your Goals within Your Budget
We accomplish your business goals by developing measurable programs that utilize proven tools for Web Site Development, Search Engine Optimization (SEO), Search Engine Marketing (SEM), Web Site Traffic Conversion, Remarketing, Social Media, Landing Pages, Mobile Applications, Viral Video, Geo-Based Mobile Advertising, Integrated Online Marketing Strategies, Online Coupons, Online Directory Syndication, Email Marketing, Blog Posting, Performance Measurement, E-commerce, Online Shopping and brand awareness.
We work daily with established companies that will work within your budget to provide website, SEO, mobile marketing, eMail marketing, video production, search engine advertising, text marketing, and many other services. Based on the large volume of work our clients need provided, we have been able to pre-negotiated discounts for many of the services our clients require. We are also happy to work with our clients' existing team, and we welcome new partners all of the time that can help our clients. Since URWA Consulting works with clients for all different industries, our clients benefit from the cumulative knowledge & experience derived from all of our client relationships.
Credentials
URWA Consulting was founded in Denver, CO., and is run today by accomplished business executives with sixty years cumulative experience in advertising, online marketing, publishing, and computer science. In addition, our founding partners and media consultants have worked with hundreds of local, regional, national businesses and organizations. Our clients are located in Denver, Boulder, Longmont, Fort Collins, and Colorado Springs, and throughout the United States. Every client's marketing is customized for their needs. Some clients like Roundhouse Spirits rely heavily on social media to build their presence in Colorado, New York, Chicago, and Washington, D.C. Others like Ultimate Heating & Cooling rely on Pay-Per-Click advertising and Search Engine Optimization (SEO) to deliver the leads their technicians need every week.
Discounted Services
Website lead generation, Website upgrades, New web sites, Search engine optimization (SEO), Search engine marketing (PPC), Google map optimization, Google+ profiles, Social media integrated marketing (including GooglePlus, blog, Facebook, Twitter, Instagram, Linkedin, Foursquare), Blog setup, new content development, Video marketing, Mobile websites, Text (SMS) marketing, Custom Internet marketing plans, E-commerce websites, Website lead tracking, Email marketing, Website optimization, vendor screening.
Our Philosophy
We provide measurable online solutions to accomplish your priorities. For every business that is experiencing success with online advertising, there are hundreds that are wasting valuable hard earned dollars, locked into contracts that are not producing. When measurable returns are your priority URWA Consulting exists to provide our clients with the knowledge they need to implement the most effective solutions.
Testimonial
We recently began working with URWA Consulting to rebrand our business through our internet marketing campaign. They came to us with well researched information on the effectiveness of our existing site and many helpful suggestions to improve on it.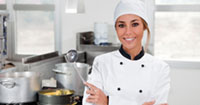 Our Blog
Schedule

Consultation