Customer Testimonials & Client History
URWA Consulting (pronounced "Your Way") launched in 2011. Our inception derived from what we felt was an increasing departure from the integrity and ethics under which we believed business should be conducted while working at a leading provider of digital marketing solutions. The testimonials below are the direct reflection of the application of our principles, efforts, industry knowledge, skills and commitment to excellence while working within this industry.
What local businesses have said...
It has been a pleasure to work with Jeff at URWA Consulting. Jeff is very professional and has been readily available to help us interpret our current contracts from our internet advertising. He is well versed in industry standards and he brings confidence to have someone with a more objective understanding of what services are really needed. It is refreshing to have someone explain beyond the hype of the salesperson promoting their services. Getting down to the nuts and bolts of what our objectives are and how to match them with the services we need is invaluable. They have been our advocate in negotiating favorable contracts with new and existing internet advertisers which has not only saved us money but brought us a better sense of security that we are getting our ROI. UWA Consulting has done a fabulous job thus far and I would recommend them without reservations.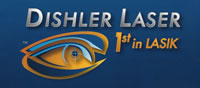 Rachel Gomez
Practice and Marketing Administrator
Dishler Laser Institute


---

From the first presentation Jeff Stewart gave our company, I knew that he was great. He was very knowledgeable and provided detailed answers to every question I had, from the look and feel of our online ads to questions about support during our contract period. In continued efforts to implement the product for our brands, Jeff followed up on key deadlines and continued to provide new information about additional features and products to help our decision to buy. He was very patient with our long decision process, and made constant adjustments to meet our budget, giving us the most bang for our buck.

Jeff promised us timely reporting which we get every month without delay. He promised to quickly solve problems that may have come up, and he has turned around solutions very quickly when problems did come up. He understands the needs of our company and how his products can help boost our online placement.

In years past, we have had several undesirable experiences with internet advertising companies and those people representing them. Jeff proves that this business can provide people who really care about our needs after a contract is signed. Jeff Stewart is consistent, honest, and delivers on his promises. He is by far the best consultant I have ever dealt with in this business.



Gretchen Peterson
Old Chicago Restaurants
A Division of Rock Bottom Restaurants, Inc.


---

We recently began working with URWA Consulting to rebrand our business through our internet marketing campaign. They came to us with well researched information on the effectiveness of our existing site and many helpful suggestions to improve on it. They have consistently helped to keep all involved parties informed so as to expedite our final products most efficiently. I have appreciated their "hand holding" as marketing is not my industry. I feel comfortable with URWA Consulting holding the reigns and have recommended them

to several colleagues and friends and will continue to do so.

Dr. Jennifer Vitaro, ND
Natural Flow Health, Denver, CO


---
We have been very pleased with Jeff and URWA Consulting. Until we met with Jeff, our marketing strategy was a mess. We had no direction. He put together a road map of things that we need to do to improve our market exposure to help increase sales. Every time we implement another one of his suggested marketing initiatives, our market share grows and sales improve. And we still have lots of additional items we have yet to implement. So, we are excited to see continual growth. I would highly recommend getting your marketing "house in order" in with URWA, instead of fumbling around with no marketing direction. Jeff and his team will eventually help us be a household name.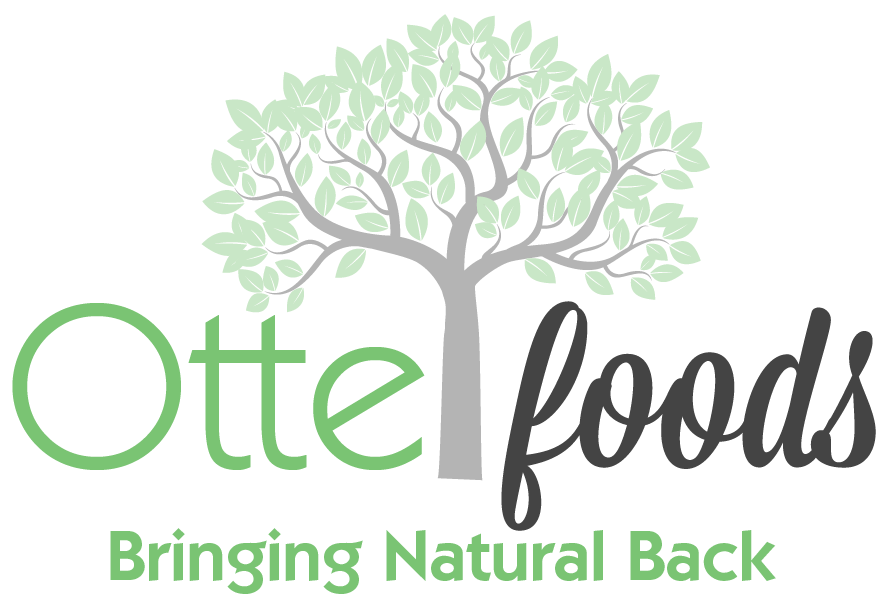 David Otte
Otte Foods


---
We have been working with URWA for the past year. In that time they have provided extraordinary marketing advice that has significantly increased the company's revenue. Their follow up has been amazing, being just a phone call away, to help with any suggestions or needs we may have. URWA has gone over and beyond to assist in our companies growth through various marketing program and ideas, and have proven that the success of our company is at the utmost importance to them. We couldn't be happier with our choice in using them.



The Ultimate Heating & Cooling Team


---

Whether it's reviewing and renegotiating my contracts with advertisers to finding the right vendors to better represent my brand or simply advice on the latest marketing strategies, I won't make a single advertising decision without Jeff and URWA Consulting.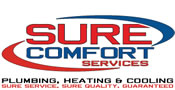 Sure Comfort Service


---

I just wanted to shoot you a quick email to let you know how happy I've been with your company. Warren and Jeff are absolutely fabulous. They have been so informative and seem to care about the success of our company like it were their own. I have learned so much already and can't wait to see what we do together in the future. In the few weeks after we have executed our first campaign we are seeing positive results. I'm so happy they were assigned to our account!



Shawna Maas, Operations Director
Apparel Valley


---

My name is Irene Zimmer and I am the owner of 3rd Avenue Studio, a full service hair salon that caters to a wide range of clientele. I have been working with URWA Consulting for the last few years on my Internet advertising. I have been incredibly pleased with both their work and the success I have had. They have been instrumental in driving thousands of dollars in new business my way. One of the most important aspects of advertising is the ability to track the effectiveness of your advertising dollars. With URWA Consulting's help, I have been able to do just that. They have always had my best interests as their goal and they have never been too pushy. There are so many choices out there for online advertising. I have tried numerous different ones and have found URWA Consulting's recommendation to be by far the most successful. I am thrilled to have URWA Consulting as my guide. They have done an outstanding job helping me pick the right products for my business. I would highly recommend them as a professional who can drive new business and increase sales in this tough market.




Irene Zimmer
3rd Ave Studio


---

"I have worked with various online marketing companies and found URWA Consulting to be among the best, if not the best I have worked with. They are not only highly knowledgeable in search engine marketing and optimization, they care that you receive value for your dollar and that you keep up to speed in the highly competitive market of online advertising. They want a long term satisfied customer, which is a customer that gets calls coming in and keeps them coming in."

Law Offices of
Brandon R. Ceglian, P.C.


---

URWA Consulting immediately impressed me with their personal commitment to helping me build my business. They worked with me personally at all critical stages and constantly strove to improve the results I got while keeping within my advertizing budget. They are extremely knowledgeable and result-oriented and when they say they'll do something, you can bet they'll get it done. I highly recommend URWA Consulting to anyone seeking to expand their business with online advertizing.

William D. Thode
Thode Law Firm, P.C.


---

URWA Consulting committed from the beginning that they would assist and advise me as I advertised with them. They have been diligent in keeping me informed and making sure I'm getting what I want from my advertising buck.

The results I am getting are about what I expected from the amount of money I invested. I am making money. I would like to be getting more serious callers, but I suppose some solicitation and curiosity calls are part of advertising online.

URWA Consulting has checked with me each month in regards to my satisfaction. They gave me valuable suggestions about changing my website and having clients write testimonials. They have also suggested increasing my advertising area to bring in more callers. I couldn't be happier with the service.



EJ Fesler
Nighthawk Investigation
Colorado Springs


Client History
Automotive
DeMers Automotive
Centennial Auto Repair
Import Specialist
Speedy Roo Motorsports

eCommerce
Eco Ditty, LLC
Omni-Pac, Inc.

Home Services
Boulder Garage Doors
Colorado Home Exterior

Education
Alexander Dawson School
Exploring Minds Academy

Professional Services
303 Locksmith
A Law Firm, P.C.
A-1 Roofing
A-Denver Roofing
AAA Electric Company
Aardvark Construction Company
AB Services
Abacus Financial, Inc.
Abbey Carpet & Tile
Accutemp Heating & Air, LLC
ACME Carpet Cleaning
Action Environmental
Aesthetic Construction
Airport Limo Service
All American Sprinkler & Landscaping, Inc.
All Coast Logistics and Warehousing
Alpha Door Systems
American Garage Door
American Painting Specialists
Anderson Builders, LLC.
AquaCare Solar
Art of Construction Management, LLC
Ascend Landscaping & Irrigation
Aspen Falls Landscape, LLC
Atlantis Pool & Spa
Atop Roofing, LLP
Baldwin Heating & AC, Inc.
Bear Creek Landscaping
Best Plumbing of Denver
Bomerato Pump & Well Co.
Central Solar
Chimney Doctor, Inc.
Collins Agency
Colorado Deck, Landscaping & Remodeling
Colorado Heating & Cooling
Creative Residential
Dakota Air Conditioning & Heating
Discount Disposal
Drain America
ECOS Environmental & Disaster Restoration
Endless Services
Endurance Solar
Evergreen Environmental, LLC
Fanas Architecture
Fancy Box Home Services
Flatiron Legal Advisors
Flatiron Solar
Garage Doors
Genesis Conservation
Hard Core Electric
Herrera Heating & Air Conditioning, Inc.
High Resolution Plumbing, LLC
Homesheen Painting
Hydra Misers
J & S Landscape
J H Edwards Plumbing & Heating
Jaguar Innovative Supplies
Jazz It Up
Key Transmission & Gears
Klear Pools
Law Office of Paul Stuber
Legacy Door Service, LLC
Leyendecker & Lemire
Lookout Renovations
Margaret Teigen Steele, P.C.
Margeson & Reed
Master Maintenance Solutions
MCS Mechanical, Inc.
Mr. Dino's Baths
Next 2 New Wireless
P.C. Assist, Inc.
Patriot Enterprises, Inc.
PC Doc
PC-911, LLC.
Peter Young Construction
Plasticare
Prentiss Zaynard, P.C.
Property Doctors
RD Simmermon & Co.
Reliable Bail Bonds
Richard Franks, PC
Rocky Mountain Saunas
RTN Roofing Systems
S & L Pools, LLC
SJ Ward Landscapes
Smittick Electric, LLC
Squareroot Construction
Sterling Steel Systems, Inc.
Stone International of Denver, Inc.
Struttin Pup
Sure Drain Services
The Cleaning Fairies
The Hemp Connoisseur
The Law Office of Devra Carmichael
Through The Fog, LLC
Ultimate Heating & Cooling
UMD Home, LLC
United Plumbing Services Co
Villa's Garage Door
Washburn, Inc.
Watervale Homes

Healthcare
63rd Street Yoga Studio
Allied Healthcare Services
Cherry Creek Laser Clinic
Dishler Laser Institute
Gateways To Transformation
Happy Cat Pilates
Image Body Building
Innate Wisdom Health
Le Panache Salon & Spa
MediSpa USA
Natural Flow Health
One Boulder Fitness
Orange Theory Fitness
Patrick Prendergast
PTI Orthotic Laboratory
Raymond C. Roper, DDS.
Shared Summit Health
SpineWorld
The Acne Lab
Thrive Health & Wellness
Twin Peaks Dental & Orthodontics
Westmed Family Healthcare
Wise Hands Healing

Personal Services
3rd Ave. Studio
Apple Leaf Assisted Living
Back to Basics Child Care
Blue Mountain Mortuary
Cardinal Photography
Carroll-Lewellen Funeral & Cremation Services
Ciao Bella Hair Salon
Elke Hope Photography
Joy of Caring
Natalee Mdesigns
Scott Lee Photography
The Boulder Cottage
The Verandas Assisted Living
Zenails

Recreation & Entertainment
Denver Tea Room
Gateway Park Fun Center
Jesters
Lake Valley Golf Club

Retail
3rd & Vine Design
Apparel Valley
Arbor Valley Nursery
Bavarian Bakery Enterprises
Big Bloomz
Break Away Cycle & Strength Shop
Ceres Greenhouse Solutions
Coventry Carpets
G & G Equipment
Good Juju Company
McDonald Carpet One
Old Friends
Roll'em Out Shelves
Roundhouse Spirits
Switch Boutique
The Presser Foot
True Love Shoes
UMBA